Services
Risk Management :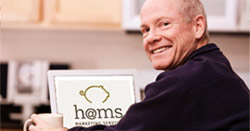 Our Risk Management Services combine the peace of mind you need with the expertise we offer to make your business more successful. Our unique blend of programs offer
flexible delivery
while our
dedicated in-house staff
of hog and feed risk management specialists are working to help you manage your margins.
Forward Pricing Options: Available for hogs, corn and soymeal.
Fixed Forward Contracts: Offering producers the ability to fix both hog and feed prices up to 12 months out.
Transparent Pricing: Pricing reported daily on the Hog Margin Outlook

Opening Price Reports direct to your inbox or fax (new for 2014/15!).
 Actual Basis Contracts (ABCs): Providing enhanced hedging flexibility for more sophisticated risk managers. This is an innovative service that provides producers with maximum flexibility while still offering price protection.
Producers have the flexibility to deliver hogs against an ABC over a one to two month window depending on the contract period.
A large delivery window is made possible by taking hedges on both the dollar and the hog contracts, leaving producers exposed to changes in the basis.
The producer accepts basis risk in exchange for giving up price risk.
Producers still maintain broad coverage against price swings but are now able to take advantage of dynamic basis changes.
This program offers the sophisticated hedger the flexibility he/she desires with the potential to manage basis without tying up a lot of capital.
Target Pricing: Allows producers the ability to set strike prices and capture favourable market movements without you having to sit by your computer. Target Pricing allows producers to choose a price at which they are prepared to forward contract hogs to h@ms Marketing Services, over a specified time period.
The price that producers select will be higher than the current forward price.
If the forward price should strengthen over the time period, h@ms Marketing Services will generate a Fixed Price Contract at the targeted price. The contract will then be mailed out.
Target prices should be based on past pricing information, the farm's cost of production and your overall market outlook.
Soymeal and Corn: Offering spot and forward pricing options.
Volume Purchasing: Collective buying in volume assures competitive pricing. 
In-transit insurance ensures that your hogs are covered from the farm to the kill floor at a low affordable cost. Base rate starts at $0.17/$100 of value.